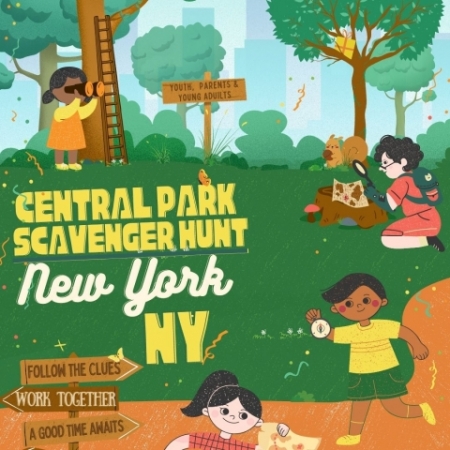 Adventure Awaits: Central Park Scavenger Hunt in New York!
Discover the enchanting beauty of Central Park like never before!
Join us for an exciting Scavenger Hunt through this iconic oasis in the heart of New York City. Get ready to follow clues, solve puzzles, and create unforgettable memories amidst nature's splendor.
Date: August 11, 2023 (ONE DAY TRIP!)
Wind through lush landscapes, spot hidden treasures, and unravel the park's best-kept secrets with your friends and family.
As you embark on this thrilling adventure, you'll experience Central Park in a whole new light and forge unforgettable bonds with your fellow explorers.
Let the excitement guide you as you navigate through this urban paradise.
Get your team together, bring your spirit of curiosity, and let the Central Park Scavenger Hunt begin!