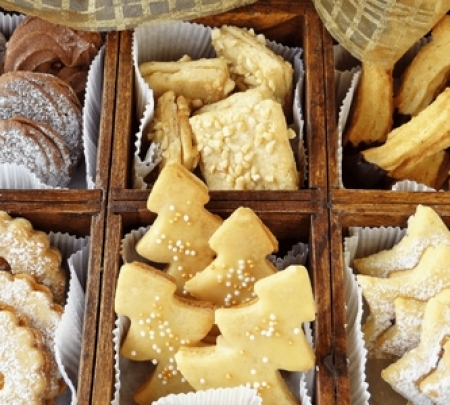 Cookies for Community Outreach on Christmas Eve
On December 24th, members of St. John's will distribute cookie bags to the First Responders at the Northampton Police Department, Tri-Hampton Rescue Squad, Northampton Fire Department, Hatboro Fire Department, and the Wawa, Sunoco, and Exxon businesses. We appreciate their service to our community and this is our way of letting them know!
If you are able to make one or two dozen cookies for this event please contact Tammy Coapman at twcoapman@gmail.com for more information.
Here's what you need to know:
Bake 2 Dozen cookies by Thursday, December 22nd
Please wrap them individually, or put each cookie in a snack-size Ziploc bag
Mark your cookies with the following label: Community Outreach Project
By December 22nd - Place cookies in the church freezer at your convenience, OR put cookies on the counter in the kitchen
We will be putting a note on the tag that says: MAY CONTAIN NUTS, so feel free to put nuts in your recipe
Thank you for your help with this community outreach mission!